ONE-DAY SEMINAR ON THE NEW REGENERATIVE LEADERSHIP PARADIGM
When: APRIL 11, 2019, 8.30am - 5pm
WHERE: HERTHADALEN in Roskilde (30 mins from Copenhagen)
Are you looking for a way to upgrade your skills, tools and leadership for a new thriving paradigm focused on building thriving, agile organizations geared for the future? Then join us for the one-day Seminar on Regenerative Leadership.
The day will be a blend of masterclasses, exercises, story-telling, knowledge-sharing, embodiment activities, deep listening, silence and journaling. This is all designed to guide participants into a transformative leadership paradigm.
TESTIMONIALS FROM PREVIOUS PARTICIPANTS IN THE SEMINAR:
"The Regenerators Leadership Seminar will provide you with the awareness, language and knowledge to lead yourself and organisational cultures on a path toward a better future."
"In a beautiful setting out in nature, the Regenerative Leadership experience left me with clarity of what a future fit organisation looks and feels like and the inspiration to start the journey of change towards it."
"Loving attention placed on every detail contributed to making this a powerful experience of exploring how we can be truly human together, by reclaiming our place in Nature, and no longer apart from it. The good mix of theory and real experience worked well for head, heart and hands, in a seamless and holistic way. Rather than give us recipes that we could just copy and paste, this workshop helped me discover with my whole being what principles are key to regeneration, reminding me that Leadership is about engaging people around principles and values, rather than giving them formula to apply."
WE WILL DIVE DEEP INTO HOW LEADERS BUILD THRIVING, AGILE & RESILIENT COMPANIES GEARED FOR THE FUTURE
This seminar is for leaders, senior managers, project managers, team leaders, practitioners, edge-walkers, strategists, thought-leaders, cultural creatives, pioneers, HR-professionals and entrepreneurs who desire a new dimension for their work. A way that serves a bigger purpose. A way that is respectful to both human as well as planetary resources. A way that taps in to the wisdom of nature in how we design, create, lead & collaborate.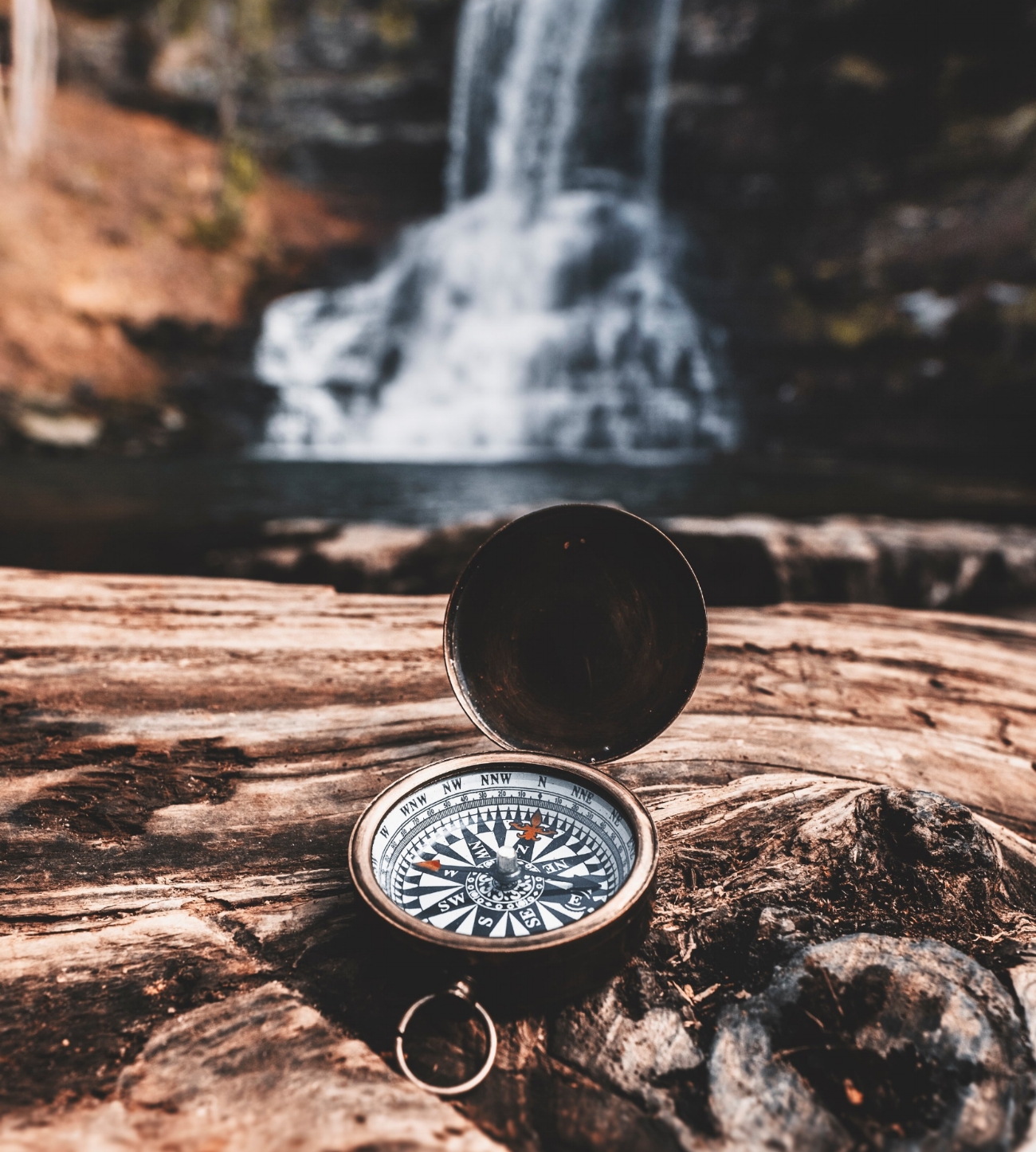 Our current times call for a radical new regenerative leadership paradigm. We need leaders who know how to build thriving, regenerative, future-fit organizations where purpose, people, planet and profit can thrive collectively. Leaders who stand strong in themselves and lead from the inside out.
DETAILS ABOUT THE SEMINAR
WHAT WE COVER - a mixture of our own models and theories + relevant models from other people in the regenerative field:
The DNA of Regenerative Leadership and truly holistic thriving organizations

How to build thriving, resilient organizations in times of VUCA (volatility, uncertainty, complexity, and ambiguity)

The elements of a new regenerative leadership paradigm and how to cultivate thriving future-fit business models and organisational cultures. We cover our own models as well as Theory U (Otto Scharmer), Reinventing Organizations (Fredrick Laloux), Spiral Dynamics and other key models from pioneering thought leaders at the frontier of leadership development

How can organisational culture, processes and leadership learn from nature? We dive deep into Living systems-thinking & living systems-being, applied to next generation of conscious leadership

What leaders can learn from the logic of living systems and how to apply this into thriving ways of leading and living?

The wisdom of nature and how to tap into this to nourish a regenerative mind-set and culture in organisations

What are the tools and the practices you need to cultivate a workplace where people, projects, services and collaborations can thrive?

Cases + concrete business models from leaders and companies that are successfully embracing regenerative leadership, regenerative solutions and services
WE NEED LEADERS AT ALL LEVELS WHO HAVE COME ALIVE AND WHO CAN TAP INTO THE INTELLIGENCE OF LIVING-SYSTEMS AND APPLY THAT TO THEIR ORGANIZATIONS - THATS WHAT WE ARE HERE TO TEACH YOU
YOU WILL LEAVE WITH:
An overview of the pioneering work within leadership, systems-thinking and new paradigm business models and organisational culture

New inspiration, energy, insight and connections to inspire your leadership practice and collaborate in a way that unlocks human potential and creativity

Unique insight and understanding into regenerative future-fit leadership that will help you strategically and practically prepare your organization for the future

Models and techniques for integrating the intelligence of nature when designing, leading and living a thriving life

A deeper awareness of how everything is interconnected, and what this all means for how we lead and operate not just thriving future-fit organizations and teams but also the way we live our lives as purposeful human beings

Practical tools to tap into the creative wisdom of nature and apply this to your organization and your life as a thriving human being

An embodied understanding of the 'crossing of the threshold' required in leadership consciousness

Techniques for shifting consciousness within yourself and your organization

A network of Regenerators all desiring a new path and approach to building thriving organizations
FORMAT:
The day will be a blend of masterclasses, story-telling, exercises applied to your organization and life, knowledge-sharing, embodiment activities, deep listening, silence and journaling. This is all designed to guide participants into a transformative leadership paradigm.
IT WILL FEEL LIKE A ONE DAY RETREAT - A MIXTURE OF FOOD FOR THE BRAIN AND THE SOUL
THE SEMINAR IS PERFECT FOR:
- Leaders, Academics, middle-managers, entrepreneurs from all walks of life who feel called to understand and explore how to build thriving, regenerative organizations geared for the future.
- Leaders who desire a deeper understanding of how to access and nurture their own inner creativity and life-force, as well as the innate magnificence of life and wisdom of nature.
- Leaders who know in their hearts that a new level of consciousness is now required for the challenges upon us - and that conscious leaders and organizations are the only way forward.
- Senior managers, executives, practitioners, edge-walkers, strategists, thought-leaders, cultural creatives, pioneers, HR-professionals and entrepreneurs who desire a new dimension for their work.
The seminar is facilitated by world-leading experts in the new regenerative leadership paradigm Giles Hutchins & Laura Storm
PRACTICALITIES & PRICE
The price of €580 / 4300DKK + VAT for companies registered in Denmark (selected discounts and bursaries may apply upon application, for non-profit or specific circumstances, please do inquire) includes the following:
Full-day workshop from 8.30am-5.00 pm - includes light breakfast, lunch, snacks and drinks

Pick-up from the nearest train station Lejre (only one pick-up by bus will be arranged (return) - if you cannot make that one you can make your own arrangements through a local taxi company (it's a 10 minute drive)

Workshop material - the slides and models used in the seminar - for you to keep

Knowledge & Inspiration - all designed to help you develop leadership skills for future-fit, regenerative, thriving organizations

Masterclasses on Regenerative Leadership practices, tools and insight

Facilitated Silence & meditation-elements - in nature

Workshops in teams to help you advance your skills collectively

Part of the growing Regenerators Community of paradigm-shifting world-leaders
MORE TESTIMONIALS FROM PREVIOUS EVENTS
"Today was something out of the ordinary, refreshing and surprising. I really enjoyed the openness that came from the atmosphere you nurtured.
"Regenerators is an essential journey for anyone looking to grow as a leader. Not only are you welcomed into an inspiring network of amazing people, but you also leave with a wealth of tools, stories and frameworks that you can apply to your work and your life."
"I will bring a renewed energy into my life and work and faith that change is possible if we work together."
"A profound experience, beautifully held. An excellent mix of theory, reflective exercises and peer-to-peer learning, providing me the strength, resilience, direction and clarity I need of my leadership work."
"Intellectually stimulating AND existentially exhilarating!"